Freshsnow.jp was designed to provide easy access to detailed attributes about ski resorts in Japan and to display data in an easy to understand thematic ski resort map.
As of November 2023, there are about 295 ski resort maps in Japan in our database. As there are about 450 to 500 ski resorts in Japan, 295 is just shy of 60% of the ski mountain data. Certainly, all the larger mountains are all included and what is mainly missing are many of the smaller ski resorts. Surprisingly, there are ski resorts on all 4 main island of Japan, namely, Hokkaido, Honshu, Shikoku and Kyushu.
Search Japan Ski Resorts by...
You can search and sort mountains by:
Name (English and Japanese)
Number and length of lifts
Number and length of trails (pistes)
Max and minimum elevation
Total vertical
Number and length of each course by difficultly
Total of 42 data fields for each mountain
and much more…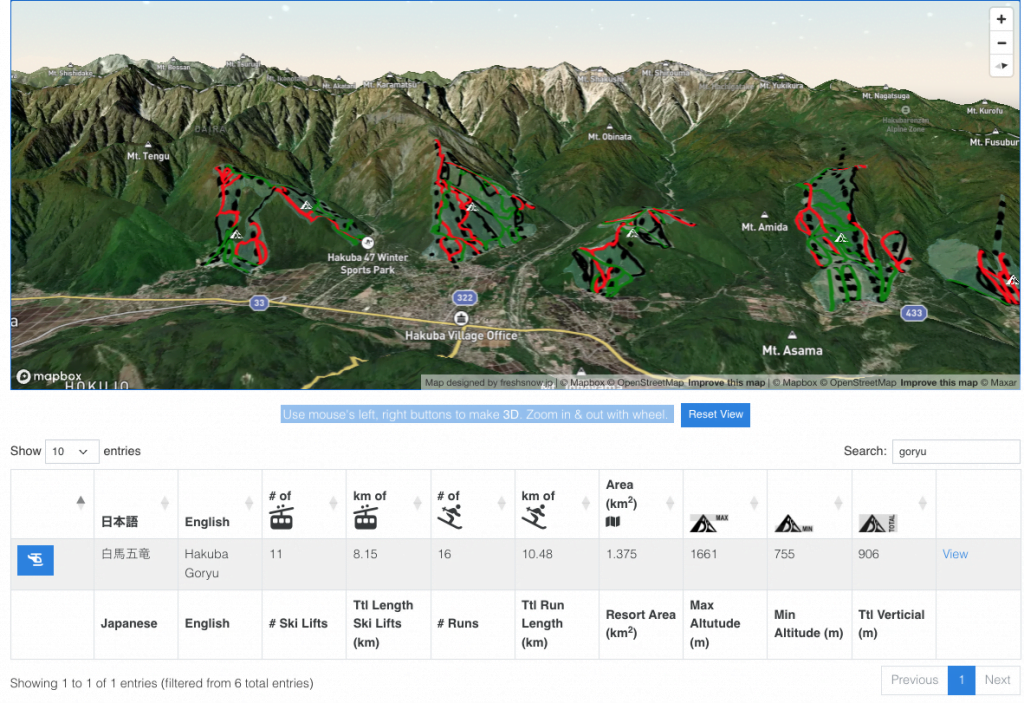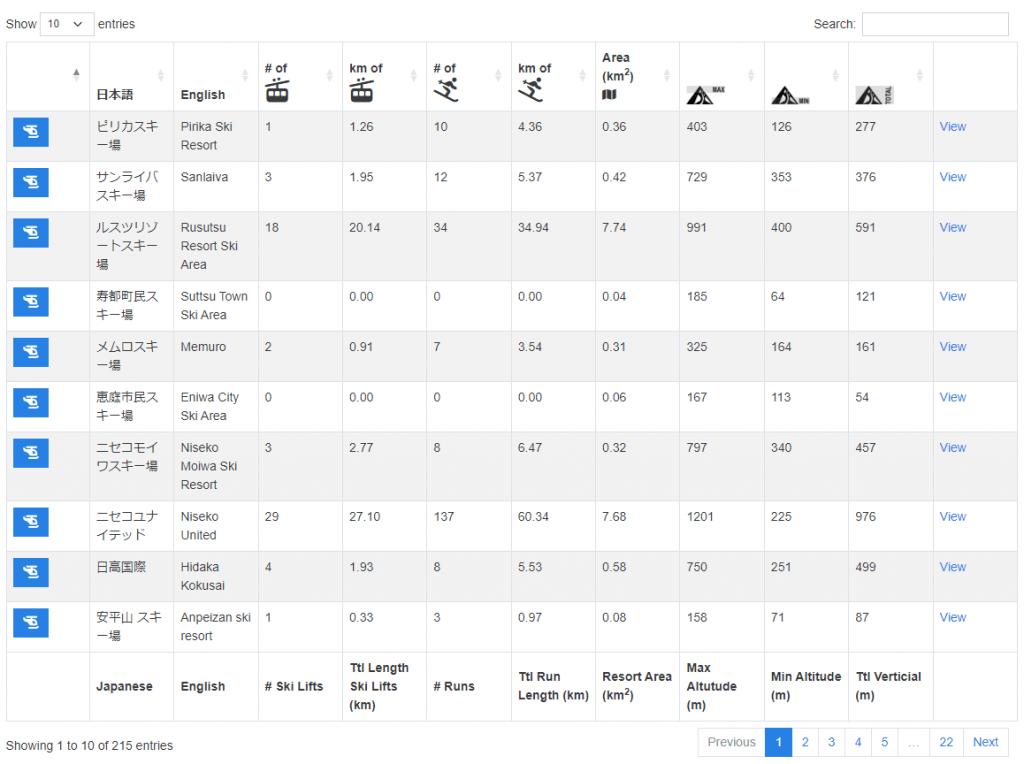 Japan Ski Resort Information - fast!
You can:
Click the helicopter icon to fly there!
List 10, 20 or 50 resorts at a time
Sort by various attributes like altitude, run length, etc.
Search by free text in the top right for a specific resort
The list will automatically filter as you zoom in and out of the map… but be sure to remove the free text from the search
Click view to get even more detailed info!
and much more…
Japan Ski Resorts ...Dynamic!
Why not:
Search dynamically on a map

In 3d

With all the runs highlighted in color for difficulty

and much more…
… change the base map too for more clarity….